Online training to become a kids/teens meditation teacher
Following the success of the award-winning beginners, Level 1 online-course, 
founder of Connected Kids
(Lorraine Murray)
 has created an online version of the Professional Connected Kids (Level 2) course
The online Professional Connected Kids Tutor Course is offered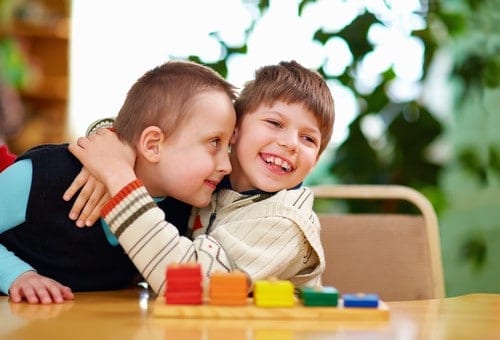 in 2 stages;
Professional Level 2 online – a self-directed-study online package
Certification to become a Connected Kids Tutor in a live, online classroom with the founder, Lorraine Murray.
This Level 2 online training course offers you  the opportunity to study at a time to suit you – using informative videos, mindful activity recordings and includes a copy of Lorraine's essential book Connected Kids.
You'll learn how to teach mindful techniques that also work well with kids/teens who have special needs, are on the autistic spectrum, have adhd or anxiety.
"I am loving the course and sharing my joy with all my friends and family."  SK, USA

 
Directly from the founder of Connected Kids, Lorraine E Murray (with over 15 years experience) – we will help you develop a meditation toolkit that is perfect for teaching professionally – with children and teens of all abilities.
Lorraine will teach you how to help children and teens reduce stress, anxiety and develop their self regulation and emotional resilience skills using mindful activities.
The course offers 30 hours of material and provides you with a detailed and interactive experience if your passion is to become a kids meditation teacher:
Module 1 – your peace pioneer skills
Module 2 – developing energy awareness to teach meditation
Module 3 – teaching with the intuitive heart
Module 4 – child development and special needs
Module 5 – enhancing your teaching meditation skills
Module 6 – developing your teaching mindfulness toolkit
Module 7 – teaching advanced, mindful activity tools
Module 8 – developing bespoke meditation programmes
"It has given me the confidence to take my meditation teaching out into the community with confidence and peace in my heart." AP, UK
This course is perfect for you if you are:
 currently working professionally with children
or you are just starting out and wish to train through the Connected Kids programme to become a kids meditation teacher.
(You may wish to take the course as a carer/parent who has a child with additional support needs  to help them reduce anxiety and stress).
*Pre-requisite for entry
Our course is accredited and insured provided that students have either taken our  level 1 online (beginners) course or atten
ded a class at one of our teaching venues in Belfast, Dublin, Edinburgh or London.
Here is what you will learn…
Explore a wide range of mindfulness and meditation techniques and apply these to accommodate different abilities/needs in children/teens.
Learn how to set up a meditation programme for teaching children professionally
Learn how to teach children meditation who have ADHD, on the Autistic spectrum or have additional support needs.
Learn how to support the families of those with children with special needs
Develop a 'meditation toolkit' that can structure bespoke sessions (mandalas, mudras, labyrinths, crystals/stones, colour, day-to-day objects)
Learn how to work more intuitively with a heartfelt practice
tips for teaching kids/teens who don't want to learn meditation!
Understand the energy centres and the role they play when teaching meditation
Learn about which mindful activities are safe to use with different needs.
Understand how to help young people process strong reactions to meditation
"Thank you so much for this course.  It's given me the skills to change a lot of young people's lives which is pretty amazing in itself. Thank you so much."
How is this teaching meditation certificate recognised?
Connected Kids Ltd is now a recognised training school by insurers Balens UK.  Plus  we are also an approved training provider of IICT (recognised in 26 countries worldwide) who can also offer insurance.  This means you can take our courses and secure insurance to practise professionally.
If you are already working with children, then the Professional  Level 2 online 
course  will enhance your skill base and count towards CPD  (continuous professional development).
Why learn online?
Flexible – start and finish the course at your own pace in the comfort of your own home – you have 12 months access to the materials but we expect it to take about 4 months to complete.
Expert advice – enjoy video clips of the author and expert, Lorraine Murray, sharing useful tips to help you teach children with special needs mindfulness and meditation.
Practical – listen to Lorraine describe different meditation and mindfulness methods that work with children of all abilities including autism and adhd.
Life-time Support – ongoing support through webinars and email
Technical Support – if you need some extra help getting started or using the online course, we have experts to help you.
Easy-to-use  – no special software required! – The video and meditations (mp3s) will play on your current pc software – you will access it via the internet.
Free Book  – it includes a copy of Lorraine's sequel to Calm Kids best seller – 'Connected Kids – Help Kids With Special Needs (and Autism) Shine With Mindful, Heartfelt Activities ' .
Online support – all through the course, there are opportunities to ask questions by email or via our online discussion forum sessions.
Certificate of Completion – at the end of the online course you will receive an email containing your Connected Kids Level 2 (Stage 1) certificate of completion
Access to Connected Kids Tutor Certification –  this stage gives you access to securing a 'Professional Connected Kids Tutor' certificate.
How much does it cost?
Option 1 – with the Connected Kids book 
The course costs  £325 + VAT. which includes a copy of the book 'Connected Kids' which will arrive within 7 working days of your purchase.
Option 2 – without the Connected Kids book
this is suitable for you if you already have the Connected Kids book (please note the book is required reading for the course).
You can save £10 – use the discount code – NOBOOKCK
Ordering from outside the UK?  The current price in US dollars is approx $535/435 euros – you can check current rates here www.xe.com.  
Remember – You will have lifetime access to our online group to support your teaching practise and full access to the online course materials for 12 months (extensions are available).  PLUS – you will be invited to join  our exclusive Facebook group for Connected Kids students/tutors – providing you with the chance to connect with others and ask questions.
Preview
Virtual Tour of the Professional Level 2 online (self directed study)
This vitual tour of the online course will give you some idea of what the online course looks like.
Connected Kids Tutor Certification
Once you have taken the online level 2 training you will receive a certificate of completion.
It's the first stage in becoming a Professional Connected Kids Tutor.
If you wish to become an accredited Tutor you can join the founder, Lorraine E Murray, in a live, online virtual classroom in our certification stage. 
If you want to save money… 
…you can purchase the beginners Level 1 Online and Professional Level 2 Online courses
and save £50!
Do you have to take the level 1 course?
It's up to you! If you would rather just take the course without needing a completion 
certificate, you can start anytime you choose.