Professional Online Course – Teaching Kids and Teens Meditation
Following the success of the award-winning beginners, Level 1 online-course, 
founder of Connected Kids
(Lorraine Murray)
 has created an online version of the Professional Connected Kids (Level 2) course
The online Professional Connected Kids Tutor Course is offered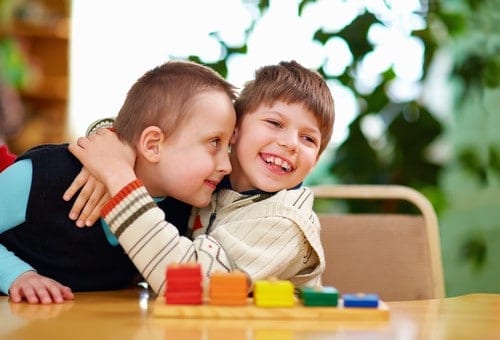 in 2 stages;
Directly from the founder of Connected Kids, Lorraine E Murray – you will learn mindful activities to help kids with special needs, autism, ADHD, and anxiety from a professional perspective.
"I am loving the course and sharing my joy with all my friends and family."  SK, USA
Professional Level 2 online offers self-directed-study through videos, mindful activity mp3s, on and offline reading (the Connected Kids book is included in the course).
The course is designed to help you  develop a professional meditation toolkit that is perfect for children and teens of all abilities – especially those with additional support needs.
Lorraine will teach you how to help children and teens reduce stress, anxiety and develop their self regulation and emotional resilience skills.
 The Professional Level 2 online
 course has approx 30 hours of study and provides a detailed and interactive experience for those interested in teaching meditation to teens/kids at a professional level:
Module 1 – becoming a peace pioneer
Module 2 – energy awareness to teach meditation
Module 3 – teaching from the heart
Module 4 – child development and special needs
Module 5 – enhancing your teaching skills
Module 6 – developing your teaching toolkit
Module 7 – advanced teaching meditation tools
Module 8 – developing meditation programmes
 Who is the course for?

This course is suitable for you if you are:
*Pre-requisite for entry
To take this course, you will have taken level 1 online (beginners) or atten
ded a class at one of our teaching venues in Belfast, Dublin, Edinburgh or London or any of our trips to Australia, New Zealand, Spain, Denmark and America).
Here is what you will learn…
How is this teaching meditation certificate recognised?
Connected Kids Ltd is now a recognised training school by insurers Balens UK – students  who take our courses can secure insurance to practise professionally.
If you are already working with children, then the Professional Level 2 online will enhance
 your skill base and count towards CPD  (continuous professional development).  You may wish to confirm this with your insurer/employer.
Benefits – Professional Level 2 online
Costs – Professional Level 2 online
Professional Level 2 online costs  £325 + VAT.
The course includes a copy of the book 'Connected
 Kids' which will arrive within 7 working days of your purchase if you are in the UK.
Already have the Connected Kids book? If you have already purchased the Connected Kids book (required reading for the course) then you can use the code NOBOOKCK  to save £12.99.
If you wish to convert this value into your local currency, please use this Currency Converter
We strongly advise – that If you are outside the UK, it is quicker to start the course by using the above discount code and buying the book via Amazon. 
You will have lifetime access to our online group to support your teaching practise and full access to the online course materials for 12 months (extensions are available).  PLUS – you will be invited to join  our exclusive Facebook group for Connected Kids students/tutors – providing you with the chance to connect with others and ask questions.
Preview
Virtual Tour of the Professional Level 2 online (self directed study)
This vitual tour of the online course will give you some idea of what the online course looks like.
Connected Kids Tutor Certification
The online level 2 course offers you a certificate of completion.
If you wish to secure the Professional Connected Kids Tutor certification you can book in  to attend the online virtual classroom sessions with the founder, Lorraine E Murray.  You must attend 3 sessions and the cost is £270 + VAT.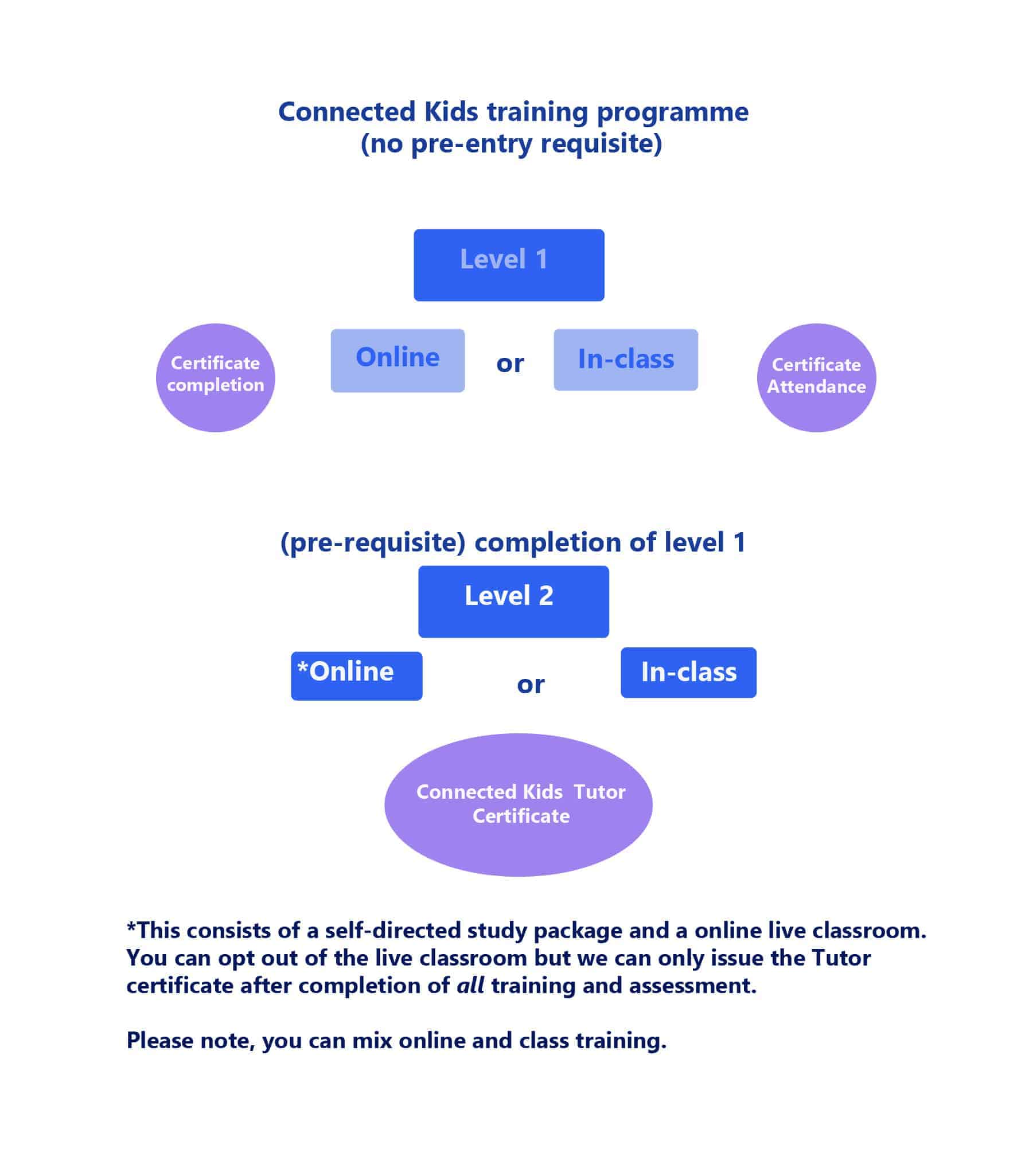 If you haven't taken any of the Connected Kids courses yet….
…you can purchase the beginners Level 1 Online and Professional Level 2 Online courses and save £50 off the total cost. Discounted online package >>>
Please note –  you can choose to take the Professional Level 2 online without taking level 1 but we will be unable to offer a certificate.