Online training to become a kids/teens meditation teacher
Launched in 2018, the Founder of the international Connected Kids programme, 
(Lorraine Murray), 
now offers you an online version of the inspirational Professional Connected Kids course.

This Level 2 online training course offers you  the opportunity to study at a time to suit you – using informative videos, mindful activity recordings and includes a copy of Lorraine's essential book Connected Kids.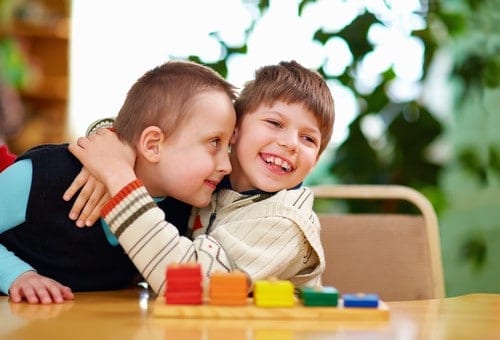 You'll learn how to teach mindful techniques that also work well with kids/teens who have special needs, are on the autistic spectrum, have adhd or anxiety.
Directly from the founder of Connected Kids, Lorraine E Murray (with over 16 years experience) – you will learn how to develop a meditation toolkit that is perfect for teaching professionally – with children and teens of all abilities.
"I am loving the course and sharing my joy with all my friends and family."  SK, USA

Lorraine will teach you how to help children and teens reduce stress, anxiety and develop their self regulation and emotional resilience skills using mindful activities.
The online Professional Connected Kids Tutor Course includes;
Self directed study – professional Level 2 online training
Direct training – attending a live, online classroom with the founder, Lorraine Murray
Assessment – completion of a comprehensive assessment to attain the Connected Kid Tutor certificate.
Virtual online classroom – with the founder Lorraine E Murray
*Professionals course syllabus
Explore a wide range of mindfulness and meditation techniques and apply these to accommodate different abilities/needs in children/teens.
Learn how to set up a meditation programme for teaching children professionally
Learn how to teach children meditation who have ADHD, on the Autistic spectrum or have additional support needs.
Learn how to support the families of those with children with special needs
Develop a 'meditation toolkit' that can structure bespoke sessions (mandalas, mudras, labyrinths, crystals/stones, colour, day-to-day objects)
Learn how to work more intuitively with a heartfelt practice
tips for teaching kids/teens who don't want to learn meditation!
Understand the energy centres and the role they play when teaching meditation
Learn about which mindful activities are safe to use with different needs.
Understand how to help young people process strong reactions to meditation
*To take the professional level you must have completed level 1.
"Thank you so much for this course.  It's given me the skills to change a lot of young people's lives which is pretty amazing in itself. Thank you so much."
 The professional online course offers 30 hours of material and provides you with a detailed and interactive experience if your passion is to become a kids meditation teacher:
Module 1 – your peace pioneer skills
Module 2 – developing energy awareness to teach meditation
Module 3 – teaching with the intuitive heart
Module 4 – child development and special needs
Module 5 – enhancing your teaching meditation skills
Module 6 – developing your teaching mindfulness toolkit
Module 7 – teaching advanced, mindful activity tools
Module 8 – developing bespoke meditation programmes
access to the virtual classroom with the founder Lorraine Murray, to secure your certification
"It has given me the confidence to take my meditation teaching out into the community with confidence and peace in my heart." AP, UK
Want to know more?
"
"I've just started working with an 11 year old boy who is diagnosed with Austism, ADHD and OCD. A big issue for him is a sensitivity to noises, mostly loud or sudden noises. He feels overwhelmed and full of anxiety most of the time,fin

ding new places and people difficult. After some guided breath work and a quick body relaxation to help him to connect and become aware of his body and feelings today, we did the golden spacesuit. At the end, the first thing he said was 'my feet felt so heavy…it was so strange. I felt like I was connected to the floor'. His mum was nearly in tears and said for him even to sit and listen to something for a sustained period of time without getting anxious and fixating on something was incredible. He said he'll imagine the suit and the visor in supermarkets and at the pharmacist. Thank you Lorraine for all your wisdom and guiding us all on this journey so we can deliver these tolls. Excited to see where this particular journey goes"
." RH, UK