We'll be closed for Christmas and the New Year…
…from now till Monday 7th Jan 2019. But don't panic!
You can still book courses/buy books or cds…
If you want to buy a meditation CD  – go ahead and we'll post out when we reopen.  Books are through Amazon on this link so you'll still be able to purchase when we are closed – Books and CDs >>>
If you want to book a course in London, Dublin, Edinburgh, Dorset or Northern Ireland – you can do this online as long as you pay the payment required to secure your place. Book a course >>>
If you wish to take the Connected Kids online course (self directed study) you can do this online at any time.  If you already have the book you can use the code 'nobook' and save £10 and start the course immediately! Online Course >>>
If you think you would like to take level 1 and 2 online then use the discount package to save some money.
If you have a question you wish to ask – please drop us an email and we'll pick this up when we are back in the office.  Or use FAQ to find an answer?
Wishing you lovely Christmas and a happy new year!
Lorraine and the Connected Kids team! x
Contacting us..
Email us if you have a question or leave a message on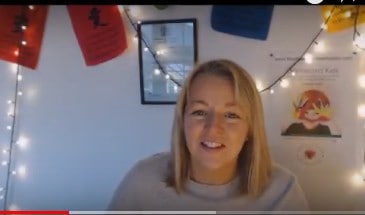 +44131 618 8953.
We'll pick it up when the office reopens