Do you want to learn how to teach children meditation?
Now you can learn at a time and place to suit you through our award-winning online course!  This easy-to-use, interactive online course will give you the support and experience you need to help you teach children meditation and mindfulness. 
Designed by the founder of Connected Kids, Lorraine Murray, author of the best selling book "Calm Kids – help children relax with mindful activities" (the book comes as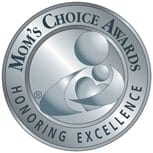 part of the course) – you will be guided through these easy-to-use modules, self directed practical exercises, video clips and useful exercises to help you develop bespoke meditations that are perfect for children of all ages ,
"Though I have worked with children and meditation before both here in NZ and in England, your course opened more doors and options for me to use." J Smith
"I can't thank you enough for the personal tuition felt from the online course.  Having finally found the time to complete the course in my own space I have found that it adds an extra dimension to the book.  I originally used the book and took what I could from it then opting for the online course I felt I had made an error as I may have benefited from actual taught course however your film appearances and mp3 snipettes felt as though I was having a personal tutorial. I actually spoke to your film footage." AS, UK 
Lorraine will show you how to help children  feel calmer, more peaceful and develop their emotional intelligence to support their self esteem.  Plus you will learn more about some exclusive techniques that Lorraine has developed whilst working with children who have ADHD or are on the Autistic Spectrum.
It's a self-directed, interactive course that you can begin at a time to suit you.
Who is the online teach meditation course for?

parents,
carers,
educators,
health workers,
social workers,
counsellors,
teachers,
therapists,
yoga instructors
or anyone working with children,
(Suitable for any level of experience – beginner to advanced. Completion of this level enables you to attend the level 2 course).
"
Just finished the on-line connected kids course. Amazing
, truly amazing.
"
Listen to this interview with Karen Davies – a professional coach and author – about her experience of the online course.
The on-line course (approx 12 to 18 hours of study) covers everything which
Lorraine teaches in her level 1 face-to-face Connected Kids™ course.  It includes a copy of her world-wide best selling book 'Calm Kids – help children relax with mindful activities'.
The course includes 5 easy-to-use modules which help bring the Calm Kids book to life!
Module 1 – What is Meditation
Module 2 – Writing Meditations
Module 3 – How to Deliver a Meditation
Module 4 – Developing your Meditation Ideas
Module 5 – Sharing the Experience
The course has been awarded a silver award from 'Mom's Choice – Honouring excellence in family-friendly media, products and services.'  
"This is a wonderful program that easy to understand  for children's meditation.  The textbook is very useful which provided more detailed information from start to finish.   It inspired me how to lead children to relax and meditate." Clara
Benefits of the  self study – connected kids online course
Flexible – start and finish the course at your own pace in the comfort of your own home
Expert advice – enjoy video clips of the author and expert, Lorraine Murray, sharing useful tips to help you teach children mindfulness and meditation.
Practical – listen to Lorraine describe different meditation and mindfulness methods that work with children of all ages.
Life-time Support – ongoing support through webinars and email
Exclusive – teaching meditation and mindfulness tips
Technical Support – if you need some extra help getting started or using the online course, we have experts to help you.
Easy-to-use  – no special software required! – The video and meditations (mp3s) will play on your current pc software – you will access it via the internet.
Free Book  – it includes a copy of Lorraine's international best seller – 'Calm Kids – help children relax with mindful activities' .
Live support – al through the course, there are opportunities to ask questions by email, via our online discussion forum or our virtual classroom sessions.
Certificate of Completion – at the end of the online course you will receive an email containing your certificate of completion. Level 1 is a pre-requisite for level 2 (professional training)
"I found it all incredibly interesting. I have meditated for years and as a teacher I believe this is one of the most important tools we can give children. I found the information on meditation with children with special needs particularly fascinating."  RN, UK 
"I would definitely recommend this course as it is pitched perfectly for both the beginner and someone with prior knowledge and experience. The mixture of slides, videos and mp3s makes the course varied and not at all monotonous. The information is conveyed clearly and with plenty of time for reflection. The perfect balance!." R L, England
Here is what you will learn…
Understand how stress affects the mind, body and emotions
Discover the practical benefits of mindfulness for children and teens learning meditation.
Understand how meditation helps reduce stress for toddlers to teens
Understand what meditation is and the most appropriate levels of meditation to use with different ages of children/teens
Learn how to set up a meditation space suitable for young people
Develop your own meditation practice to and how it helps you to teach meditation and mindfulness
Learn how to produce bespoke meditations for children
Learn how to improve your delivery of meditations for children
Discover how meditation and mindfulness can help children with ADHD or autism. or other special needs.
"I really enjoyed the course. I loved the interactive content which helped bring the training to life. It was very helpful to experience the guided meditations rather than just reading about them in the book. The fact that it is self-paced meant that I was able to fit it around my other studies." Emma 
How is this qualification recognised?
The level 1 course is perfect if you wish to teach your own children or teens to feel calmer with meditation and mindfulness.  If you are already working with children, we can issue you with a certificate of completion which can count towards your CPD (continuous professional development).  You may wish to confirm with your insurer/employer that they will accept this course.  A certificate will be emailed to you on completion of the course and enables you to book in for the accredited  level 2 (professional) course.
The level 2 is a 2-day course which includes assessment and more in depth information suited to those who wish to take the course to a professional level.  This level is offered in the UK (London, Edinburgh and Belfast), Denmark and New England, USA.
Level 2 will be available online from late autumn of 2017.  Please join our mailing list to be kept informed of the release date as there are limited places.
"thank-you so much for offering an online course.  I loved being able to do it at my own pace.  I would have finished it much sooner but life with two young kids can be busy and I felt good about being able to work on the course when I could really focus my energy and attention on it. I found the online course really easy to navigate and everything was clear."   M Head
Ready to Take the On-line 'teach children meditation' Course?
The course has 12 – 18 hours worth of material and there are 2 options to purchase.
Option 1 –

with

the Calm Kids book
The course costs  £149  which includes a copy of the book 'Calm
Kids' which will arrive within 7 working days of your purchase if you are in the UK 
Option 2 –

without

the Calm Kids book
this is suitable for you if:
you already have the Calm Kids book
if you are outside the UK
You can purchase the course for only £139 using the discount code 'nobook'.
If you are based outside the UK we suggest you use the discount and buy the book locally or online as an ebook as delivery can take several weeks from the UK and is required reading for the course.   
You will have lifetime access to some of the recorded exercises to support your teaching practise and full access to the online course materials for 6 months (extensions are available).  PLUS – you will be invited to join Lorraine online in our virtual classroom – providing you with the chance to connect, ask questions and receive support through some of the exercises on the course
If you wish to convert this value into your local currency, please use this Currency Converter
"I'm really enjoying the course I had a mini try with some actual kids a few weeks back. I was doing an art session with a group of 6 year 1 & 2 children. I tried doing a simple meditation before we started, just focusing on the breath. All the children participated quite naturally. The children all worked quietly, absorbed in their artwork and drew some beautiful pictures."



Most Popular...
Online Self Study Course (level 1)
from £139
24/7 access
includes Calm Kids book
self study (6 months access)
5 interactive modules
expert advice - audio/video
develop bespoke meditations
practical exercises
exclusive teaching tips
online virtual classroom
lifetime access to materials
exclusive online community
certificate of completion
prerequisite for level 2
suitable for beginners
exclusive discounts
Level 1 in-class training
£175
1- day interactive course
includes calm kids book
class-led
face to face tutoring
direct expert advice
develop bespoke meditations
practical group exercises
exclusive teaching tips
invitation to online class
lifetime access to mp3s
online support group
certificate of attendance
prerequisite for level 2
suitable for beginners
exclusive discounts
Preview –  Online Connected Kids™
Here's a useful preview the Connected Kids™ course content –  each module contains  …
Meditation Exercises  –
Useful meditation and mindfulness methods explained and demonstrated by Lorraine to help you deliver the very best, soothing meditations for your children. Listen here...
Virtual Tour of the Online Course
This vitual tour of the online course will give you a peek to see what is involved.
Online Workbook  –
Useful and easy to complete self assessments – helping you understand what you have learned and put it into practise!
Certificate of Completion – at the end of the course we'll issues a certificate that gives you access to the level 2 Connected Kids or can be used towards your CPD (continuous professional development).