Professional training to become a kids/teens meditation teacher
London, Edinburgh, Belfast, Dublin
If you want to become a kids (and teens) meditation teacher, this course offers you: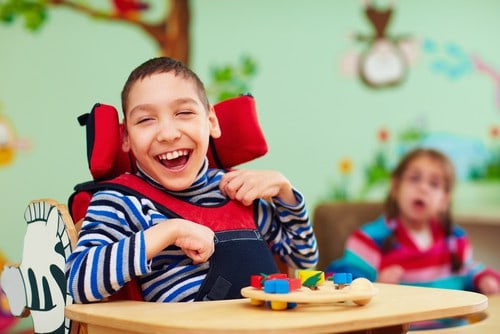 advanced skills for teaching meditation professionally
a meditation toolkit bursting with mindful activities for teaching children of all ages (toddlers to teens)
training in how to teach mindful techniques that work well with kids/teens who have special needs, are on the autistic spectrum, have adhd or anxiety.
Connected Kids Ltd is an approved Training Provider and School in teaching mindfulness and meditation for children/teens.
"I found it all incredibly interesting. I have meditated for years and as a teacher I believe this is one of the most important tools we can give children. I
found the information on meditation with children with special needs particularly fascinating.
"  Anne, UK 
The Connected Kids™ level 2 course teaches you how to establish a successful, professional teaching meditation practice for children in your community:
schools,
local youth groups,
privately
as part of your current profession (school teachers, learning assistants, therapists, yoga teachers).
Developed by the founder of Connected Kids, Lorraine E Murray (with over 15 years experience) – we will help you develop a meditation toolkit that is perfect for teaching meditation professionally with children and teens of all abilities.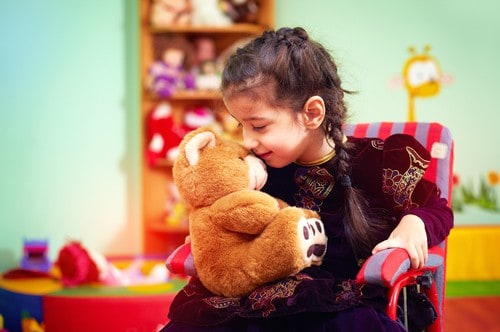 As an IICT approved Trainer, and Training School (through Balens Insurance UK) our course gives you the skills to work 121 with families and children offering a Connected Kids mindfulness session for a child and their support group.
The course will give you essential skills and experience of teaching meditation to empower kids and teens with meditation techniques that will help them:
feel more balanced and relaxed
reducing stress
improve self regulation skills
enhance emotional intelligence
build self esteem and confidence
and reduce anxiety.
"
i just wanted to send you this –
my daughter made it and put it up on her bedroom door.  Before i started doing meditation with her she was anxious and a little worrier. She has been keeping a gratitude journal and i was delighted to see this going up because before she wouldn't have recognised all her great traits (before she started being mindful), no matter how many times she was told.  It really has been great for our family. This has given me a whole different outlook on things and coping strategies for myself." KM
This Professional Connected Kids™ course will help you:-
teach a wide range of meditation techniques and how to apply these to different abilities/needs in children/teens.
learn how to set up a meditation programme for teaching children professionally on a 121 or group basis
learn how to teach children meditation who have ADHD, on the Autistic spectrum or have additional support needs.
to learn how to offer mindful support to families with children who have additional support needs
to learn how to write meditations with children in different age groups (under 6's, 7 to 12, 13+)
to develop a 'meditation toolkit' that can help structure bespoke sessions (mandalas, mudras, crystals/stones, colour, day-to-day objects)
to learn different methods of using the breath in meditation with children
to learn how to work more intuitively with a heartfelt practice
to understand the energy centres and how they apply to teaching meditation
tips for teaching kids/teens who don't want to learn meditation!
to appreciate the importance of grounding techniques in meditation
to learn about contraindications to teaching meditation to children
to understand how to cope with strong energy reactions to meditation
to know how to market and promote your teaching practice in the community
'I found working from the heart quite a revelation. 
I don't even prepare for my meditation classes now, quite a departure for me! At the moment I am working with one visualisation a week, and as the week progresses it gets better. '
How is this Connected Kids™ Tutor certificate recognised?
Connected Kids Ltd is insured as a training school through Balens specialist insurers.
The level 2 Connected Kids course is for you if you professionally work with children and teens teaching them meditation and mindfulness skills.  Or perhaps you are just starting  out in your kids meditation teacher career?
Once you have completed the training and the assessment, you can use the prof
essional Connected Kids Tutor certificate to secure insurance with our insurers Balens UK who recognise Connected Kids as a training school and along with IICT (who cover 26 countries worldwide) have assessed and recognised our training and assessment to be of a professional standard.
This level of training can also count towards your CPD (continuous professional
development). If you are already insured you can check with your insurers that they would accept this level of training and certificate.
To comply with our accreditation, the level 1 course is a prerequisite to the level 2 (even if you are already experienced).  This can be completed online or in class. 
Listen to the founder, Lorraine E Murray, explain how the certificate is recognised.
How much does it cost?
A deposit of £225 plus VAT secures your place.  The full cost for the 2 days is £595 + VAT and includes:
2 days of training (9.30am to 5pm each day) with author and founder Lorraine Murray (or an experienced Connected Kids trainer)
comprehensive, practical training notes
free copy of 'Connected Kids '  (helping to teach kids with autism, ADHD, anxiety and special needs)
online training resources to support your professional practise
Invitation to join the Connected Kids Tutor register.
a professional Connected Kids Tutor certificate for insurance
lifelong membership of our online community where we share and learn
follow up support from Connected Kids ltd by email/telephone/regular online newsletter
exclusive discounts on further training with Connected Kids and partners
Course Dates 2018
Stage 2 is offered in different locations over 2 days –  9.30am to 5pm. Space is restricted to ensure we can support you on your learning journey!
Saturday 22nd and 23rd Sept 2018 – limited space
Saturday 17th and 18th Nov 2018 – limited space
Saturday 2nd and 3rd June 2018  – 3 places left
Saturday 20th and 21st Oct 2018  – limited space
Belfast (with Connected Kids Trainer Ruth Pringle)
Saturday 21st and Sunday 22nd April 2018 – 4 places left
Saturday 23rd and Sunday 24th June 2018 – 4 places left
Saturday 3rd and Sunday 4th November 2018 – 4 places left
Dublin (with Connected Kids Trainer Ruth Pringle)
Saturday 9th  and Sunday 10th June 2018 – 4 places left
Saturday 10th and Sunday 11th November 2018 – 4 places left
Swanage (with Connected Kids Trainer Nikki Harman)
Thursday 14th and Friday 15th Junel 2018 – 4 places left
The deposit of *£225 + VAT is required to confirm your place.  The final payment is due 4 weeks before the course date.  The full cost for the 2 days is £595 + VAT
*(deposits for Northern Ireland, Dublin and Dorset are collected from the trainer).
Can't attend a class?
The level 2 course is also available as online training.