We choose our venues in order to ensure that the learning experience is enjoyable and that they are easily accessible.  The energy of a space (feeling safe and calm) is important to us.
We limit the size of the groups so that Lorraine and the trainers can ensure you have the support you need to learn how to be an authentic, meditation teacher.
Thank you so so much for the course on Saturday – I thought it was really incredible.
Connected Kids – Venues…
Edinburgh – Mulberry House.   A lovely, peaceful venue, yet within walking
distance of the city centre.  10 minutes from the train station with free parking within a few minutes to 10 minutes walk (Saturday and Sunday).   Easily accessible by public transport.
London – Violet Hill Studios – Wonderful healing centre with great energy.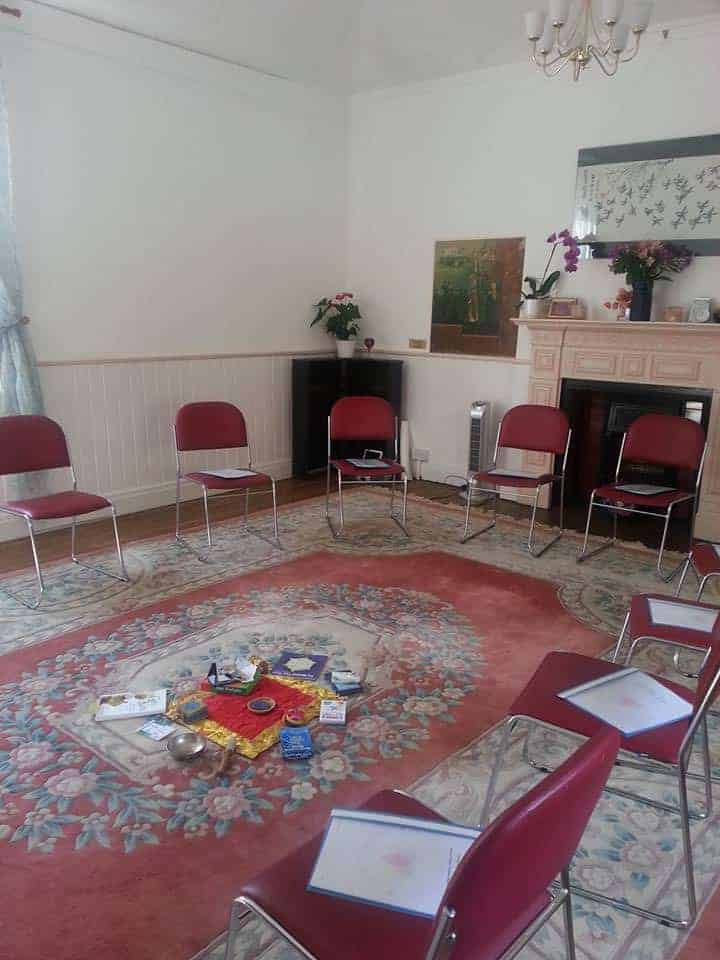 This venue is a 5 minute walk from Maida Vale underground or 10 mins from St John's Wood underground. Metered parking is available on fridays and saturdays (free on sundays) and the venue is well served by public transport.
Northern Ireland -Helen's Bay County Down, 20 mins from Belfast. Free parking
Swanage – BH19 2AD – car parks nearby, travel to location >>>
Dublin, Ireland – River Holistic Centre, Raheny, D5 – 12 minutes from Connolly train station (dublin) on Dart.  Street parking also available.

Accommodation
If you are thinking about coming to the training and require accommodation, we suggest www.airbnb.com  When Lorraine isn't staying with friends, this is something she has used (and really enjoyed!)