Training to help kids and teens with meditation and mindfulness
The Connected Kids
™
programme features training (classes or online) that
helps you if you are a parent, carer, educator or professional
 who wants to help their kids and teens reduce stress with meditation and mindfulness.
We teach the programme with regular classes in the UK and Ireland.
We also offer online training for those outside the UK and Ireland.
The programme was developed 15 years ago by experienced meditation teacher, therapist and author, Lorraine E Murray. 
Are you new to meditation?
If you don't know much about meditation or simply want to help your own kids, we have a beginners level which is our foundation course – Beginners Level 1 (online/in class)
You'll receive a certificate of attendance and this counts as CPD (continuous professional development) if you already work with kids.
With this course there is no assessment
You don't need to be experienced in meditation to attend (though we do encourage you to do this alongside teaching your kids post-class).
Are you experienced in meditation?
Whatever your experience, our course is accredited on the basis that all students *attend both level 1 and 2. 
If you are looking to teach meditation to children and teens professionally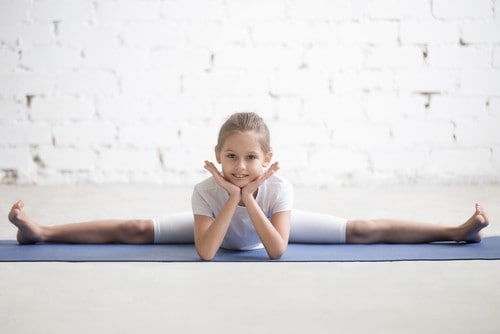 or want to work with kids with special needs then the Professional Level 2 (online/in class) will give you the skills and confidence to do this.
This helps you to advance your skills, work from a professional perspective and know how meditation can support kids on the autistic spectrum, with ADHD or other special needs.
After attendance at the class, you'll  have 12 months to complete some assessments and on satisfactory completion, you will be issued with a *Professional Connected Kids Tutor certificate
The certificate means you can secure insurance to set up professionally in your community
On completion, you can secure insurance with our insurers Balens UK Ltd and IICT who provide cover for therapists in 26 countries worldwide.
You will also be invited to list your services on our register of Connected Kids™ Tutors.
The class is a 2-day course (9.30am to 5pm) at a variety of venues in the UK/Ireland.  Or you can take our online-training if you can't attend a class.
Do I need to attend both levels?
Maybe you simply want to learn the basics for CPD or to teach your own kids?  If so, then level 1  is a great choice.
However if you want to teach meditation to kids professionally, we only issue the accredited certification on the basis that students attend both levels 1 and 2.   Please note that you can mix and match class training with our online programme.
You'll also find lots of answers in our frequently asked questions section